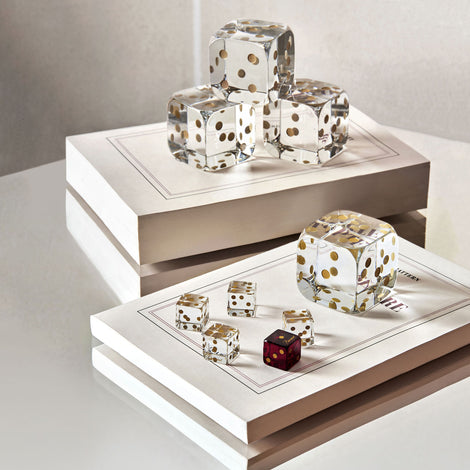 Welcome to Snob Shop Online
For more than 30 years, Snob Shop has been the epitome of style and luxury in Panama, dedicated to building an incredible collection of exquisite brands all the while helping our dear clientele breathe vibrant life into their homes. From design-savvy clients and decorators, to brides creating their dream wedding registries or those simply needing a gift for a special occasion, Snob Shop has become more than a fine goods retailer – we are a destination like no other. We are a haven where you experience the love of all things beautiful - from setting your well-adorned table to finding the perfect home decor and lavish gifting pieces.
The search for new and exciting fine goods for your home and table is a rewarding quest and a challenge we treasure. Curating and hand-picking each new collection from around the world while visiting design and lifestyle fairs, and interacting personally with top designers, allows us at Snob Shop to have our pulse on the world of luxury home decor. Some of our renowned brands include Baccarat, Lladro, Lalique, Christofle, Rosenthal, and Villeroy & Boch.
We believe that your home is an extension of you and we are committed to helping you create your dream version by offering stylish and classic pieces to take your space to the next level. Our passion for beauty and perfection can be seen in innumerable homes across the Americas - from Panama to Colombia, Costa Rica, Brazil, Venezuela, and to the US. The relationships we build with our clientele, in person or remotely, using our abilities to understand the aesthetic preferences and needs of each one, have allowed us to expertly guide them in the selection of their sumptuous pieces and interior design of their residences.
By incorporating aspects of what is current and fashionable and our unwavering dedication to everlasting style, Snob Shop remains at the forefront of what is timeless and chic. We invite you into our store for an experience that is inspiring, personal and refined. Welcome to Snob Shop.